A Meal with Jesus
Series
The Son of Man has come eating and drinking…
-Luke 7.34
Few acts are more expressive of companionship than the shared meal. . . . Someone with whom we share food is likely to be our friend, or well on the way to becoming one.
-Carolyn Steel, from Hungry City
Meals tell our stories. They mark our sacred moments and celebrations in life. Where we eat, what we eat, and who we eat with all communicate who we are and what we care about. This is true of your life, and it's true of Jesus, too! In the Gospel of Luke alone, there are more than 50 references to food and/or meals, and in his Gospel, Jesus seemingly goes from one meal to another throughout his public life. In fall 2021, we'll share the meals Jesus has in the Gospel of Luke. So, whether you're a longtime Christian, or just beginning to explore faith, come and share a meal with Jesus at FPC, so you can taste for yourself what it means to share Jesus' company, to be a part of his community, and to share in his mission!
Out of town? Miss a week? You can check out past sermons from this series here First Pres NPB YouTube Channel

RECOMMENDED RESOURCES
A Meal with Jesus - Tim Chester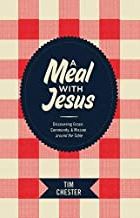 This is a practical book on several of the "meal passages" in Luke by British pastor Tim Chester; it'll aid you in discovering grace, community, and mission around Jesus' table.
Luke for Everyone (The New Testament for Everyone) - N. T. Wright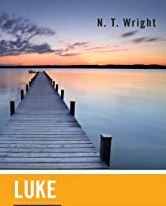 This is an accessible, yet substantive, commentary on Luke by the world's pre-eminent New Testament scholar, N.T. Wright. It'll be a helpful aid for those who want to explore the Gospel of Luke in a deeper way through this series.
Eating Your Way Through Luke's Gospel - Robert J. Karris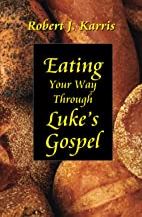 Karris pens an engaging study of the meal-texts in Luke and explores the motif of food and meals in the Gospel.