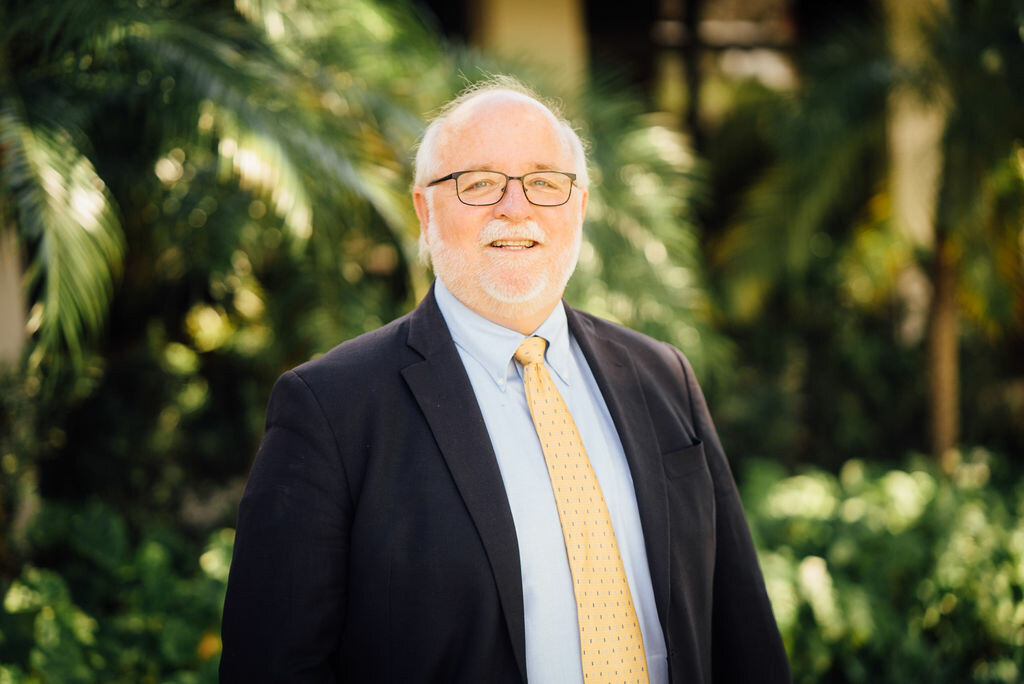 Rev. Ron Hilliard
Executive Pastor
Ron was born and raised in West Palm Beach, Florida and received a B.S. in Psychology from Florida Atlantic University in 1983. He has two degrees from Columbia Theological Seminary in Decatur, Georgia—a Master of Divinity degree in 1987 and a Doctor of Ministry degree, with an emphasis in Christian Spirituality in 2003.
Ron has been on staff at First Presbyterian Church since 1978 and served as the Youth Director until 1984. After seminary, he returned in 1987 to serve as an Associate Pastor. His current areas of responsibility include Adult Education and Missions.
Ron is married to Catherine and together they have three grown children – John, Chris (married to Jackie), and Rebecca.