LATEST NEWS
On June 14th the congregation voted to approve the Pastor Nominating Committee's (PNC) nominee to be First Presbyterian Church's next Senior Pastor. His name is Rev. Jared Ayers.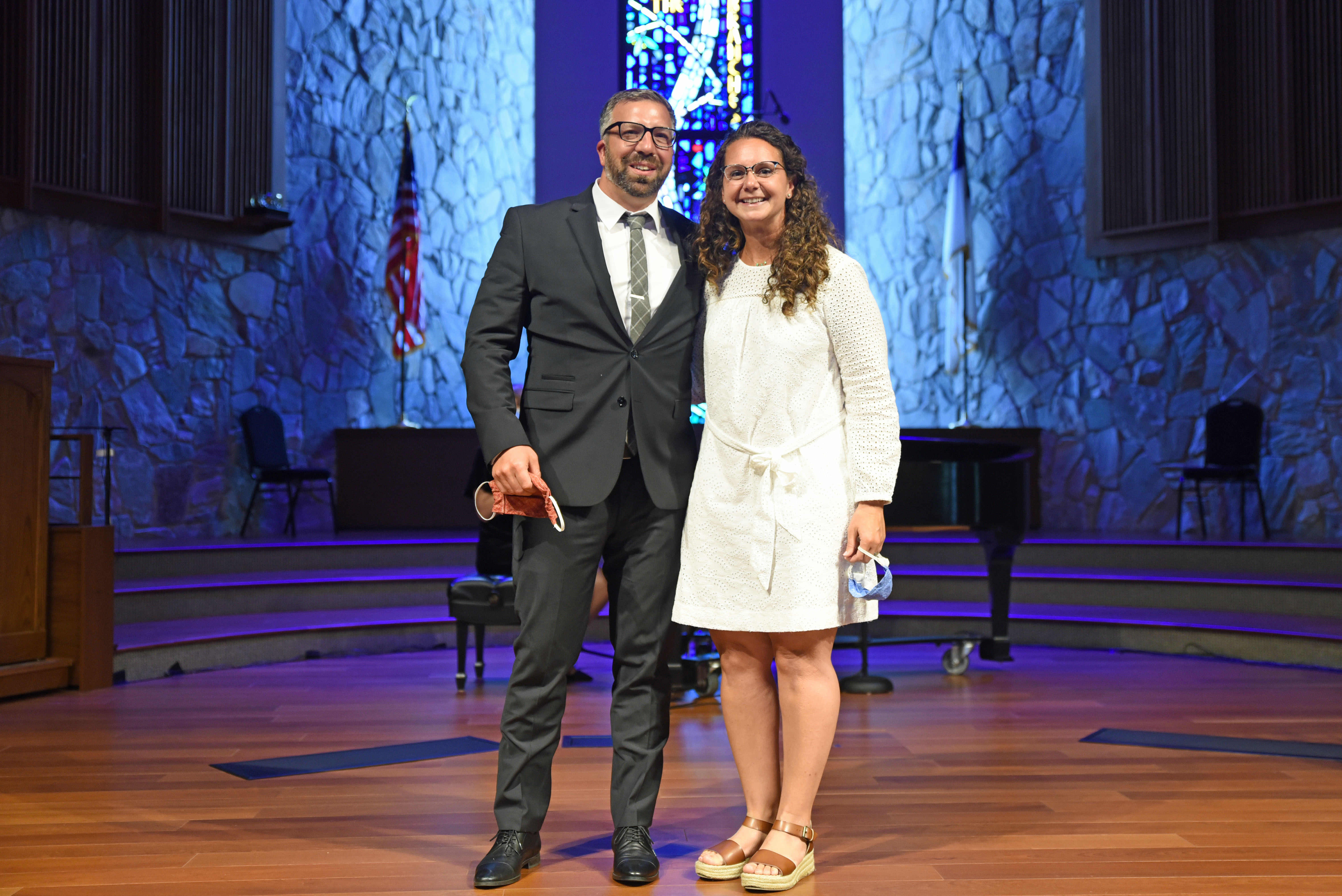 Click HERE to see the video that the PNC put together introducing Rev. Ayers. Click HERE for the report from the PNC presenting Rev. Jared Ayers and explaining why the PNC believed this is the man that God has chosen to be our next Senior Pastor. We are so excited to welcome him to our Church family.
We held our first worship services since the COVID-19 outbreak on June 14th. The requirement of wearing masks, cleaning protocols, screening attendees, entry and exit doors open, limited seating in every other pew, etc. were all part of this initial gathering and will continue to be necessary going forward.
Worship services will continue this summer at new service times. Our traditional services will be at 9 am and 10:30 am in the sanctuary. The WAY service will be at 6 pm, also in the sanctuary. If you want to attend, you need to reserve your spot. Seating is limited due to the social distancing restrictions. Here is the link for signing up for attending our worship services:
https://www.pastorstoolbox.com/save-a-seat/12103d71-18e7-522d-96a3-0b6018d65e6e
The 9 am service and The Way service will be livestreamed each week so you can watch it while it is taking place, or you can watch the service at your convenience on our YouTube page and this website. Simply click on our home page on the YouTube icon at the top of the page to take you to our services.
The monthly prayer service will be held via Zoom this Sunday, July 5th at 5:00 pm. Here is the link: https://us02web.zoom.us/j/82897460000
Student Life Camp, the camp for middle and high school students, has been cancelled by that organization. If you signed up your child for camp and have not received a refund, let Kimberly Sanders know.
Session met on May 18th and decided that there will not be any summer camps this summer - which this year would have been VBS and music camp. For those who signed up for music camp, you should have received a refund on the credit card that you used. The Session did not take this decision lightly. There was a great deal of sorrow in deciding this and a sense of loss for the children and for our church. The priority of keeping people safe, the decisions made by many churches and school boards and other organizations to cancel summer camps, along with the effort required to practice social distancing led to this decision.
For Holy Week, we had daily devotionals based on the Gospel of John, which included beautiful music, which are available for you to still see, and can be accessed by clicking the button below.
Collecting tithes and offerings is a beautiful act of worship each week. There are a few different methods through which one can give while we are not meeting on campus.
Via our secure giving website
Via text message - Simply text an amount you would like to give to the number:

561-283-0061. Visit our Ways to Give page for further instruction.

Via your bank's website through the bill pay option

Mail your check to First Presbyterian Church, 717 Prosperity Farms Rd., North Palm Beach, FL 33408
We are also accepting gifts to our Samaritan's Pocket fund which is used to help individuals in need of financial assistance. So far we have assisted 15 families in our congregation. Designate "Sam's Pocket" in the memo through your preferred method of giving. If you are in need of financial assistance, please contact Cindy Medlin at 561-427-3313.
Our seminary resident, Josh Bartz, and his wife, Taylor, who handles the church's social media, put together a short video on how to use the church website, YouTube and Facebook pages. Here is the link to see this: https://youtu.be/shPo8eQSwLI
Weekly Resources
(click images below for current lessons & resources)