We, as followers of Jesus Christ, have been commanded to "go and makes disciples of all the nations."
First Presbyterian Church is following that command by supporting over 50 local, national, and international missionaries and mission agencies. We also send out groups of students and adults to do various short term missions work. Approximately 17% of our annual budget is designated for missions and mission activities. We have several categories of mission partners that we support including global church planting, global partners who work in the 10/40 window, and support of global pastors and ministries that are led by global leaders. You can read more about the ministries we support and some of their current prayer requests below.
Global Church PlantingPartners In The 10/40 WindowSupport Of Global Partners
---
Global Church Planting
---
Athens, Greece
Alex Pipilios
Polis Church Planting Network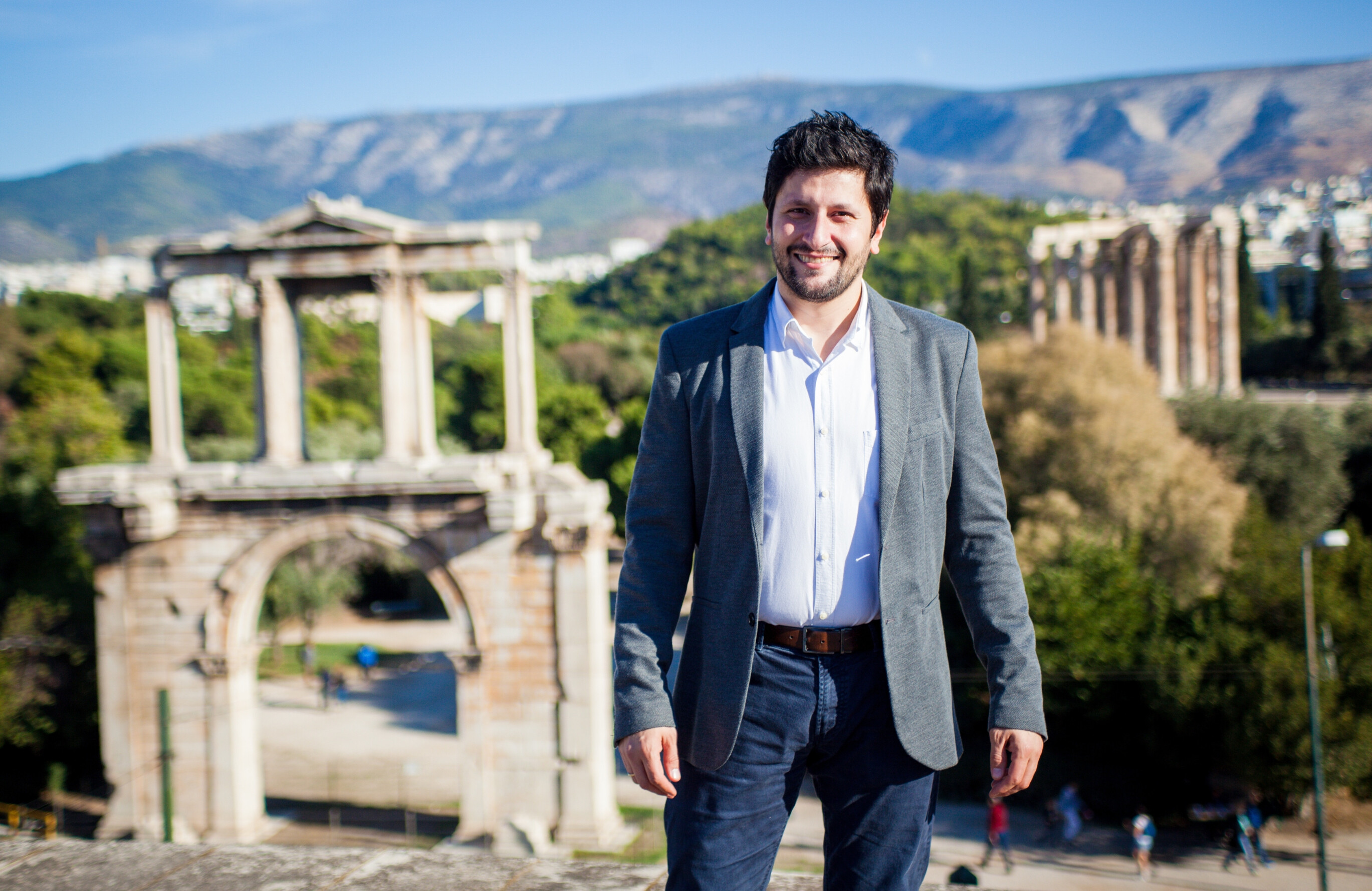 Learn More
The Polis Church Planting Network was established in 2008 with the goal of planting new churches in urban neighborhoods resulting in ten churches being planted. First Pres NPB has been involved with Agia Paraskeyi, Urban Chapel and Exarcheia church plants while providing assistance to Alex and the network in Athens. This involvement has provided funding and the sending of groups of people on a short-term basis to assist in the work. In addition to the church plants, Alex and the team have been highly involved in ministry to refugees coming into Athens over the past few years. Church plants include Exarcheia Church launched in 2013, Agia Praskeyi Church in 2015, the New Urban Chapel started in 2019 and the Intercultural Church begun in 2020. These churches are reaching out to unchurched people who have no church background. They are seeing many of these people coming to faith in Christ. Also, "all church plants that have reached their 7th year of their services, have become either self-sustainable or are close to economical sustainability." (Report from Alex, 2021)
Guanabacoa, Cuba
Ulises and Elizabeth Ziegenhirt
New Pines Church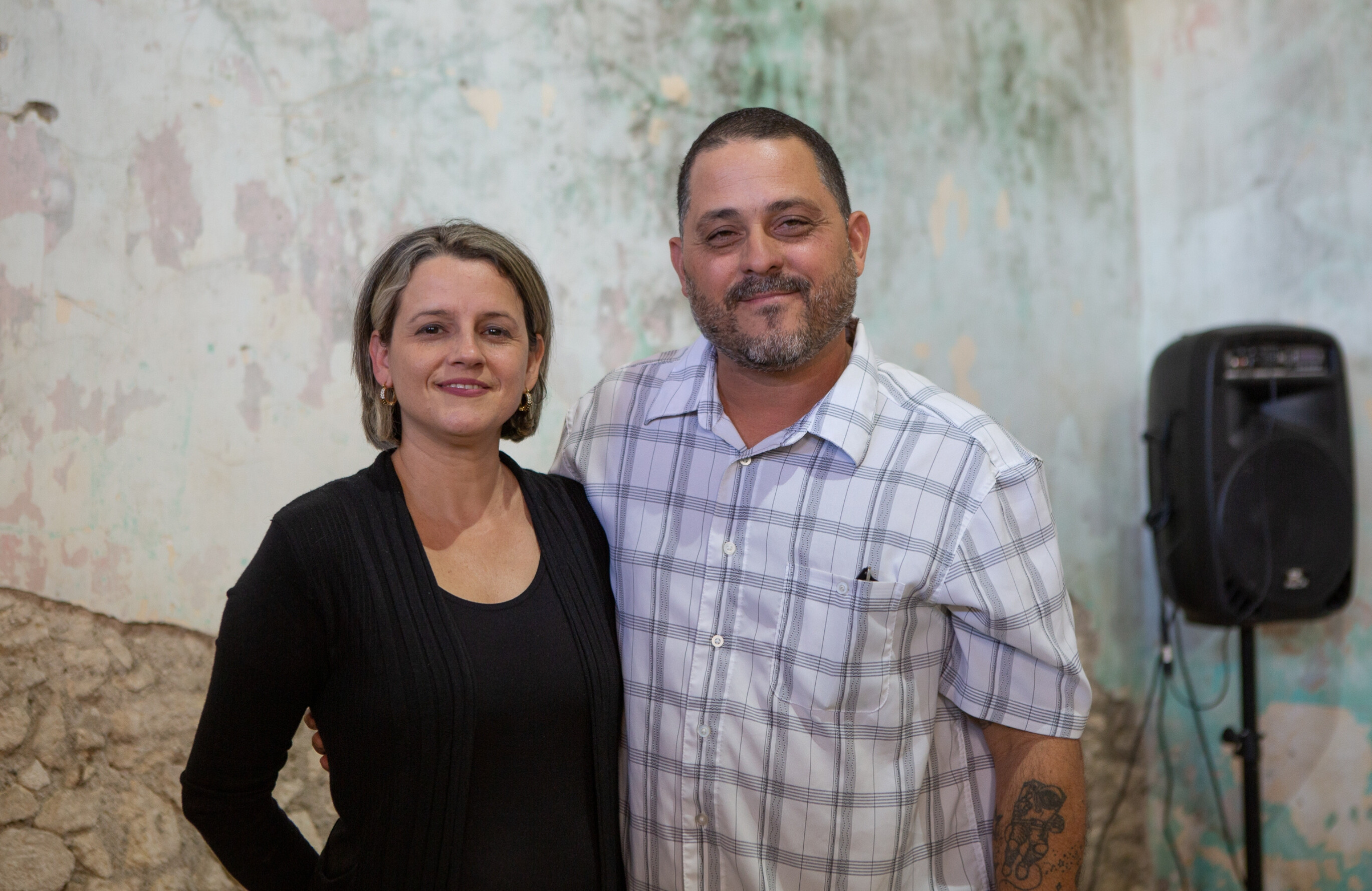 Learn More
First Pres is partnering with Los Piños Neuvos (New Pines Church) as part of their church planting initiative in Cuba. Their focus is to build a network of ten key churches in ten key cities. Each key church trains leaders who lead house churches throughout the communities and neighborhoods of each key city. First Pres has been asked to partner with a new church planting initiative in the community of Guanabacoa. This new church will gather for worship in a newly renovated space which will also serve as a gathering place for meetings, discipleship, and developing leaders. Pastor Ulises is leading this initiative and First Pres is excited to build relationships with our brothers and sisters in this community. Please pray for direction as they seek a permanent church building to purchase.
Lima, Peru
Julio and Olga Chiang
Lima Initiative
Learn More
Julio and Olga Chiang are the South America Mission missionaries who have spearheaded the Lima Initiative with Julio serving as planter and lead pastor for IDC La Molina. Their participation, at First Presbyterian North Palm's urging, in the City to City Intensive training and shaped the church and the movement in Lima. Today, Julio serves on the advisory board for City to City Latin America. As Phase II of the Lima Initiative begins, the Chiangs are stepping into a new church plant (Mira Flores) and expanded city (Lima) and continental (South America) influence. Lima Initiative is a church-centered movement for the long-term transformation of the city and the nations. Strategic church-planting efforts responding to the rapid urbanization of Latin America are at the heart of the Lima Initiative. Phase I of the Lima Initiative launched in 2015 focused on the establishment of a gospel-centered church (City Church) in an influential sector of Lima. Iglesia de la Ciudad (City Church) in the La Molina district is the fruit of these efforts. Additionally, Lima Initiative has hosted church-planter incubators that have influenced dozens of planters in Lima and several regional Peruvian capitals. IDC is being knit together with these other like- minded churches to form a gospel ecosystem seeking the transformation of the city. The Chiangs and leaders from City Church are now moving forward with the next church plant in the Miraflores district of Lima, Peru. Julio also trains and guides other church planters within Peru and throughout South America. Please pray for the Miraflores core church plant team; the 18 church planters that are part of our monthly Incubator training; the 3 leaders that are attending seminary supported by the church; renewed strength and motivation; wisdom to be parents of adult daughters; balance between family and ministry.
Berlin, Germany
Alex and Shannon Deuscher
East Berlin Church Plant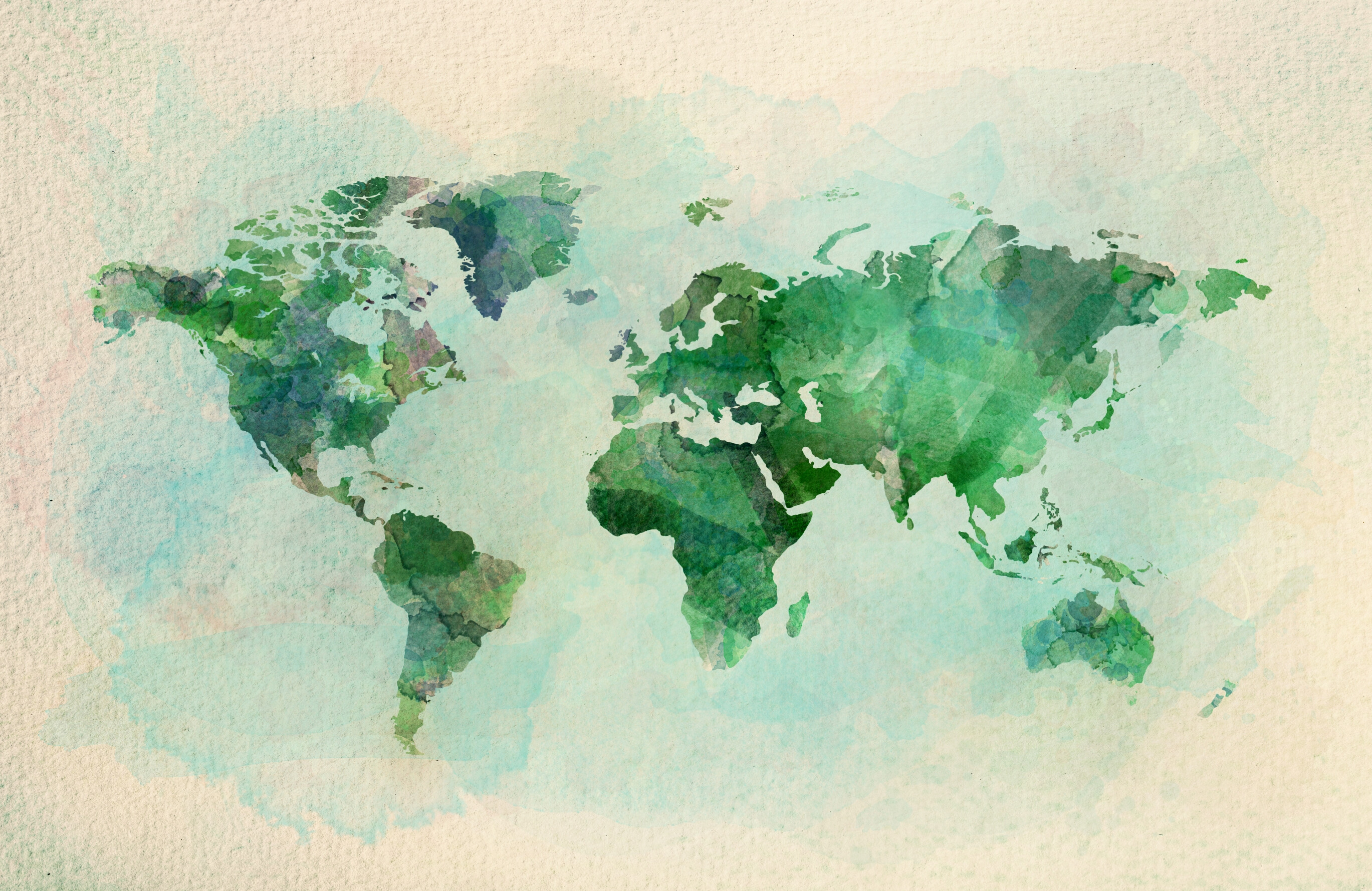 Learn More
More info coming soon.
---
Global Partners in the 10/40 Window
---
North Africa
The Barry Family
Discipleship Global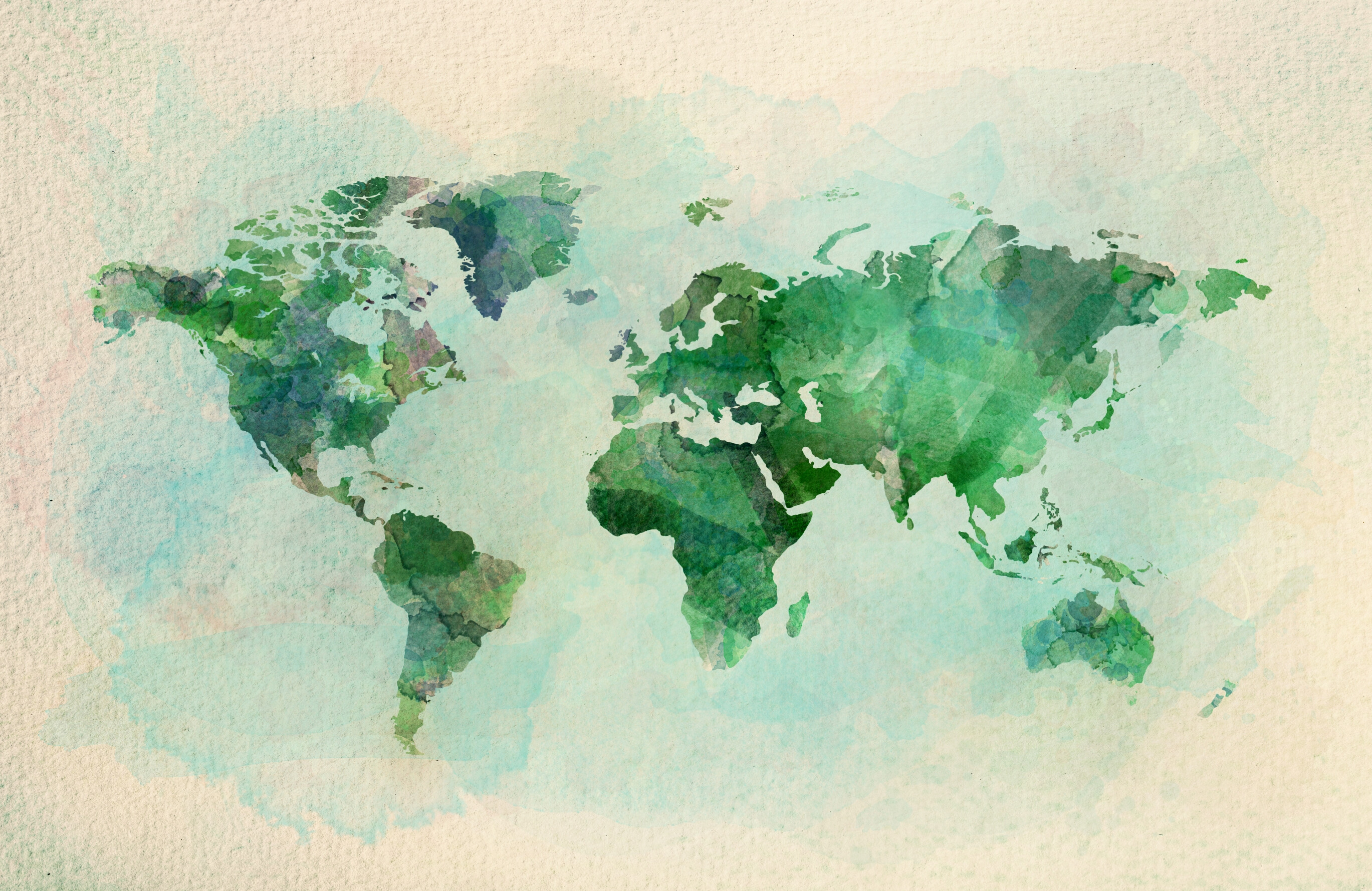 Learn More
More info coming soon.
Iran
Sasan and Kenna Tavassoli
Outreach Foundation and Pars Theological Centre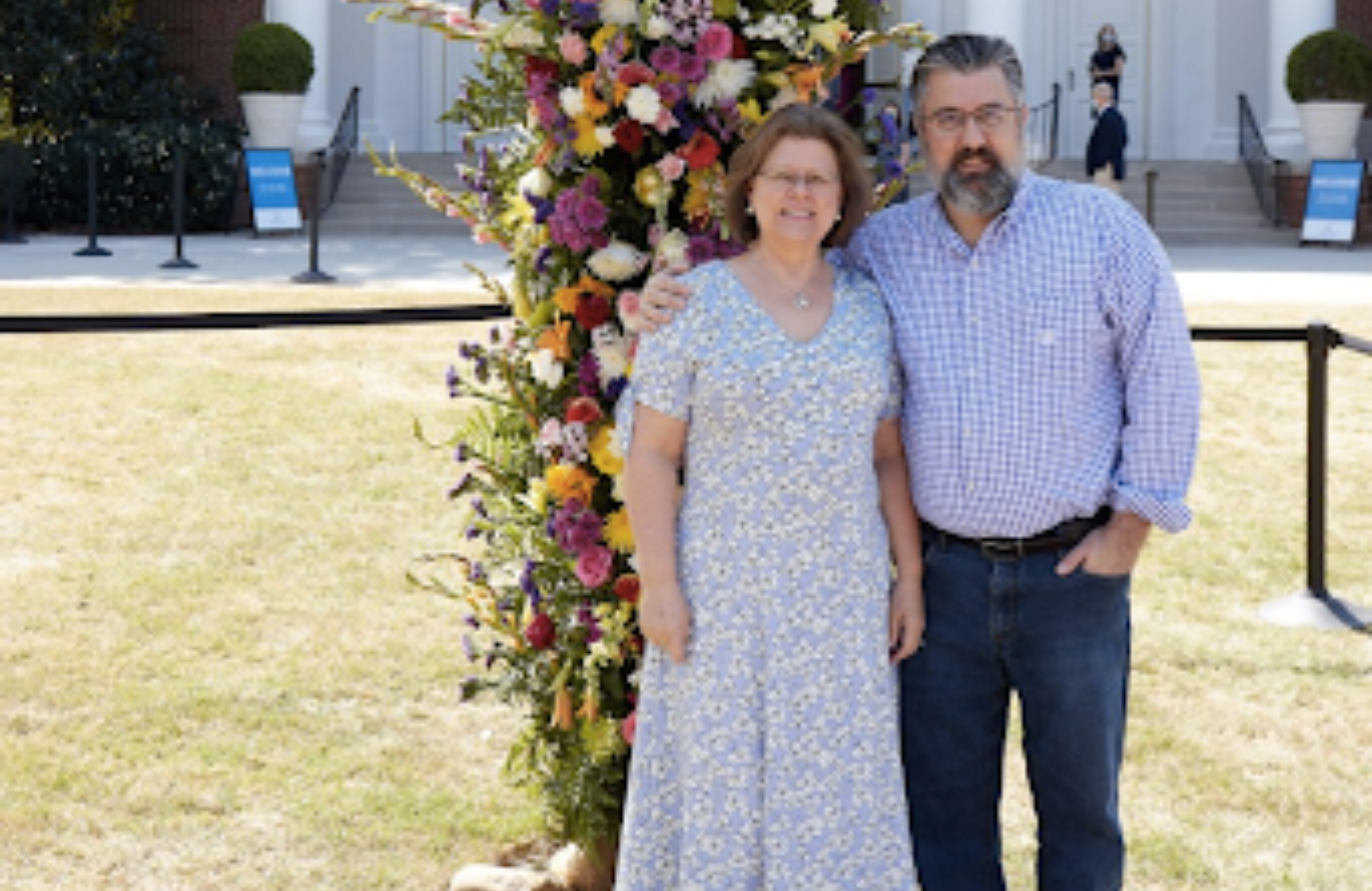 Learn More
Sasan Tavassoli is the Persian ministries coordinator with the Outreach Foundation. He teaches regularly on Iranian Christian satellite TV and at Iranian conferences and seminars around the world. He is also one of the co-founders and senior lecturers at Pars Theological Center. Sasan's passion is to train the emerging leaders of the house church movements in Iran and Iranian churches in diaspora.

Outreach Foundation – To resource and equip the Iranian Christian communities through teaching on satellite TV and in conferences and seminars. The vast majority of audiences are Muslims who are being introduced to the Gospel and the truths of the Christian faith. One of these satellite TV ministries receives about 600 calls a month of people who make professions of faith.

Pars Theological Centre - Pars Theological Centre is an interdenominational learning community that seeks to shape young Persian-speaking Christians into men and women of influence who would live God's story and serve humbly as His agents of Change. They train, resource, empower and mobilize leaders for evangelism, church planting, disciple-making and social action. They offer a Persian language (Farci) BA in Theology and Leadership.


Middle East
Dan and Sharon McNerney
Frontier Fellowship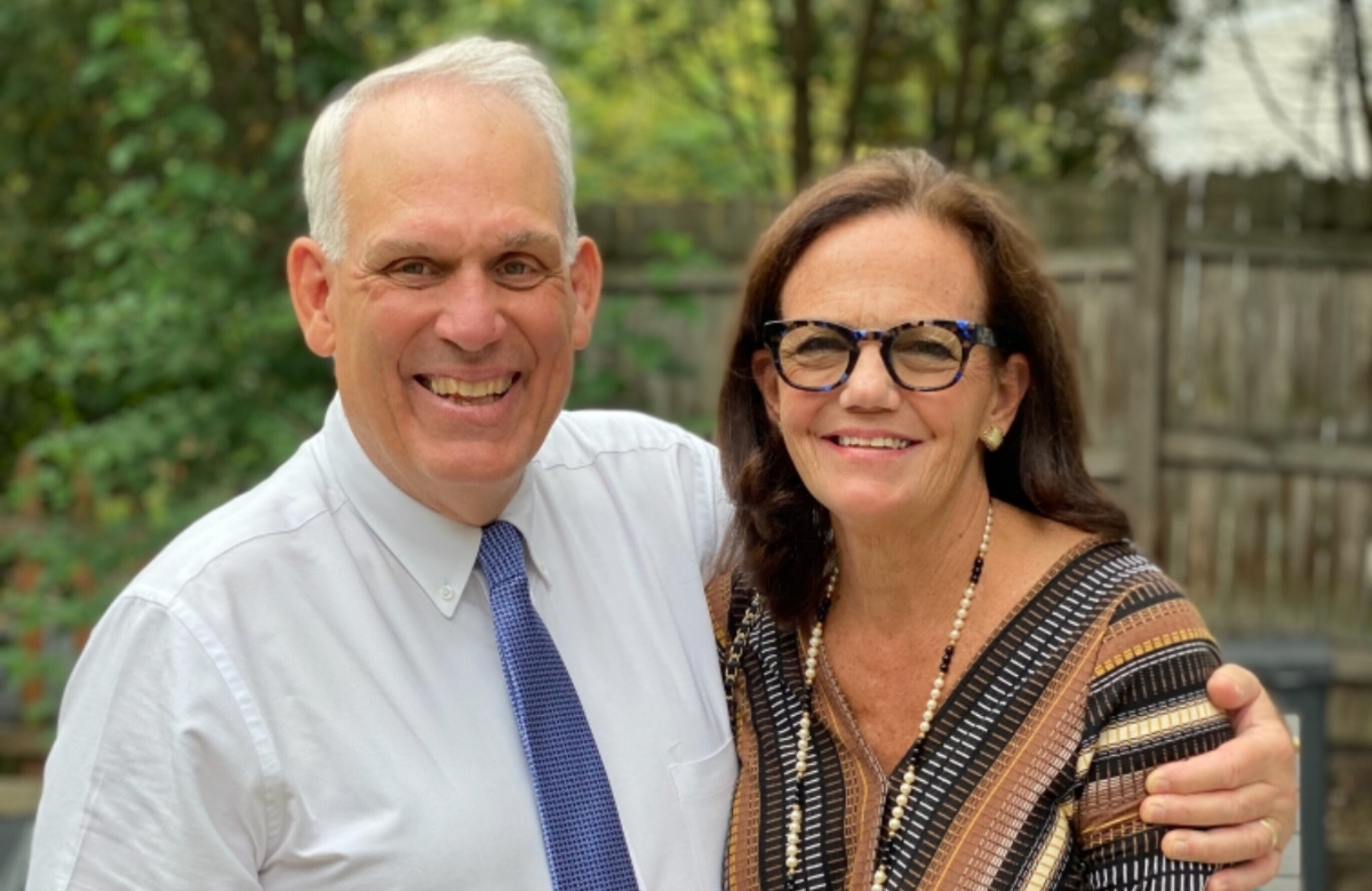 Learn More
Frontier Fellowship (FF) is a mission-support group which historically has served the Presbyterian Church worldwide. It has been in existence since 1981. FF's mission statement is, "For Every People an Indigenous Church. For Every Church, a Mission Vision." We serve any church wanting to be active on the frontiers of the world to complete world evangelization by developing strategic and missiologically-appropriate frontier mission projects, including inside the US, and then connecting individuals and congregations to these frontier initiatives. In establishing partnerships overseas, Frontier Fellowship establishes relationships with various denominational affiliations as we look for individuals and churches who are doing the special work of presenting the Gospel to unreached people groups. We believe deeply in the body of Christ world-wide working with a cooperative interdenominational spirit. Furthermore, FF helps churches in America learn how to be effective and humble partners in cross-cultural settings. We believe that the church in America benefits greatly from being in partnership with the often-vibrant church in the non-Western world. We also believe that the church in the non-Western world can benefit from being in relationship with churches in the US. Especially in today's environment, it is essential that the American church be involved globally with what Christ is doing in the world today.

"As an Associate Director for Frontier Fellowship for the last 25 years, I have worked to serve Latin America then Europe, and for the past 20 years have supported the growing church in the Middle East. More specifically, the projects I have developed serve the frontier mission needs of the Synod of the Nile in Egypt, the 2-3 million members of the underground church in Iran, and most recently the churches in the Arabian Peninsula Countries of UAE, Bahrain, and Oman. In addition, I am helping various churches across America develop bridge-building relationships with their local Muslim neighbors. I work to educate U.S. congregants through preaching and teaching in order to mobilize American churches into frontier missions. My ministry goals and objectives most succinctly describe the work I seek to undertake:
• To help the Presbyterian Church of Egypt in its outreach to the Muslims of Egypt and the Arabic-speaking world.
• To help the underground church of Iran with its theological and leadership training, and to provide Bibles and Christian materials for the congregations.
• To support Egyptian missionaries in the United Arab Emirates and other outreach efforts on the Arabian Peninsula.
• To encourage Christians in America to develop church-to-mosque relationships as a way of making the Gospel more accessible to our Muslim neighbors.
• To teach, preach in the US and write on the need for frontier missions.
• To lead three men's Bible studies in the Winnetka area, while providing pastoral care to individuals in need. Also, this past year I was asked by the Frontier Fellowship Board to assume greater responsibility on the staff in mentoring the mobilizers and other Associate Directors in their mission work. I have been given a new title as Senior Associate Director. Currently I am working closely with Richard Haney, the Executive Director, helping him with a capital campaign keying off the 40th Anniversary to raise additional funds for FF and expand our work in the United States and throughout the world to go "deeper, wider and farther". This opportunity has become a joy for me as I am able to lend my many years of experience in frontier mission for the benefit of Frontier Fellowship's future. I will continue my own work in the Middle East as well. There are exciting opportunities now emerging to become more involved in Iraq, Afghanistan, and Saudi Arabia, and I am excited to lead 2 upcoming vision trips to Egypt and the Arabian Peninsula after over 2 years since my last overseas trip.

Prayer Points:
• A developing a relationship with TCI – a Bible college in Ukraine which has been overrun by Russian troops in Kherson.
• Please pray for the professors' safety and ability to continue their outreach.
• That we can print and redistribute more Farsi-language Bibles in Iran.
• There's still a tremendous demand for Bibles!
• Frontier Fellowship began a capital campaign to raise $3 million to go wider, deeper and further for the next 40 years, and my advising capacity for that.
• New role as Senior Associate to manage time, stress and new responsibilities. How to pace myself in this new exhilarating position!
10/40 Window
Kim Kerr
Women in the Window International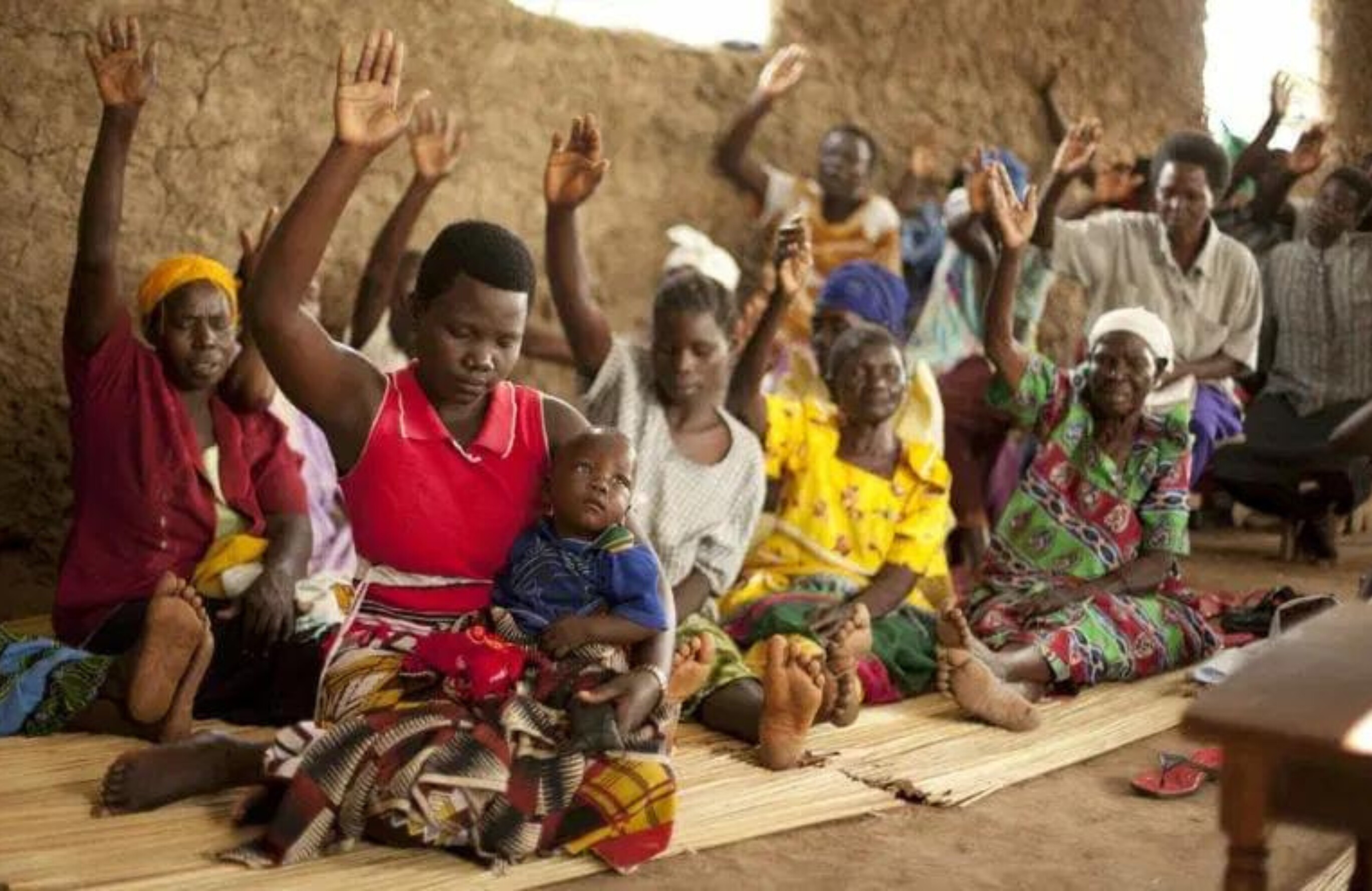 Learn More
Women in the Window International equips and empowers women in the 10/40 window and beyond to replace poverty and injustice with dignity and purpose in Christ.

The 10/40 Window is the geographical region from 10 to 40 degrees north of the equator from the west coast of Africa to the east coast of Asia. In the 10/40 window we find:
• 90% of the those who are least reached with the good news of the gospel.
• 85% of the poorest of the poor – those who live on less than $2 a day.
• Millions of women and girls who receive less health care, less food and substantially less education than males. They are impoverished and may be brutally oppressed simply because they are female.

Jesus understood and embraced the value and needs of women. Jesus included women in his ministry and his servant leadership team. It's on this model that our organization was founded in 2013 by Kim Kerr, a member of First Presbyterian NPB. and our board of directors.

We are a ministry led by women and entirely devoted to serving women, field-driven, engaged in development rather than relief. As we seek to be led by the Holy Spirit, our goal is to equip women to reach their full potential in Christ.

We provide comprehensive training for local women in their unique context and culture so that women leaders are equipped to train other women. We do so in collaborative cooperation with other like-minded ministry partners who have networks of Christian ministry established in the most difficult places on earth for the Gospel to spread.

Since 2013, WiW has equipped thousands of women leaders in more than 38 nations of Sub-Saharan and North Africa, South Asia, and the Middle East. Women are trained in our 5-fold strategy of:
• Heart – spiritual development
• Head – leadership development
• Hands – economic development
• Health – preventative health trainings
• Human Rights –advocacy skills

These women leaders receive the confidence needed to train other women, who in turn train still others. All of our training is contextualized to serve the local cultures. The results of these trainings in the lives of women are often astounding and always deeply gratifying.

Would you like to know more? Maybe even get involved? We would love for you to connect by getting involved as a volunteer. We are a prayer-driven ministry and welcome you to join our online and in-person prayer gatherings. Explore our website www.womeninthewindow-intl.org to discover how you can help Replace Poverty and Injustice with Dignity and Purpose in Christ!

Kim Kerr, Executive Director, Women in the Window International
---
Support of Global Pastors and Ministries
---
Croatia
John and Lynn Lehn
Greater Europe Mission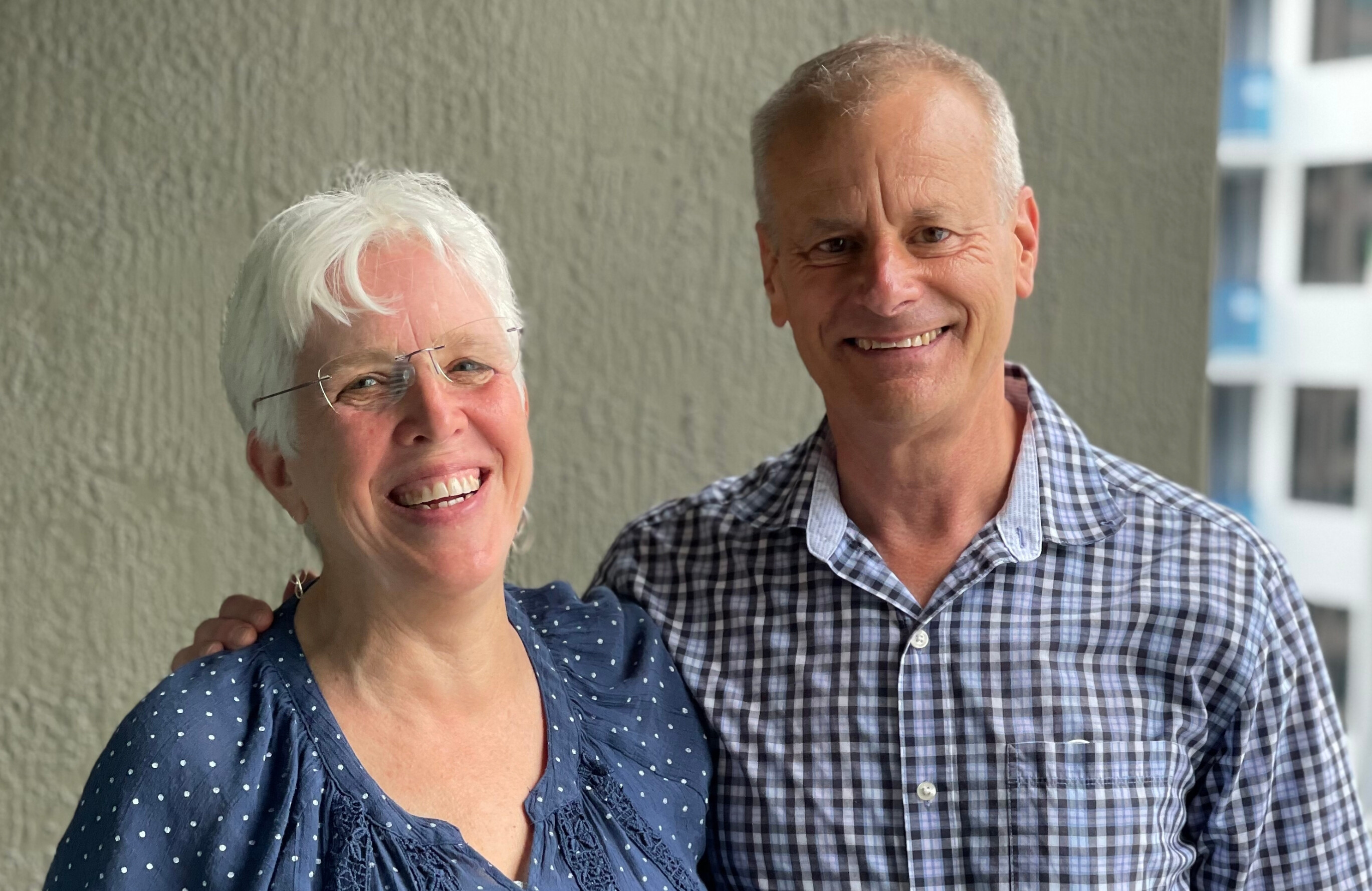 Learn More
John and Lynn have been serving first in Serbia and now in Croatia since 1992 with the Greater Europe Mission. They have been involved in church planting ministries in Croatia since 2000 coming alongside nationals to help them plant churches. They are currently helping in their third church in Croatia, this time in the southern city of Dubrovnik, on the Adriatic coast where they have been living for 10 years. They have been helping the national pastor to grow the church in vision, spiritual depth and number. John helps with preaching, teaching, personal discipleship and counseling. He has led in planning some special evangelistic events and participates in sharing the gospel throughout the county. John has helped to organize a county-wide conference, once a year for the past 2 years, for all evangelical believers to encourage cooperation in seeing the gospel spread in our region. Lynn leads the women's ministry in the church, teaching and training other leaders and counseling women and couples. She also is facilitating a country-wide ministry called "Hope for the Wounded." The ministry focuses on those who have experienced trauma and/or abuse in their past. John and Lynn, since November 2021, have taken on the added responsibility to lead, develop and care for the regional leadership of the GEM missionaries throughout the Southeast region of Europe. The Lehns have 3 sons and 2 grandchildren – twins born in July 2020. Prayer requests include:
• Pray for the Lord to bring an awakening among the people here in Croatia and for many to come to true faith in our Living Lord.
• Pray for the church in Dubrovnik to experience growth in maturity and numbers.
• Pray for the Lord to guide us by the end of 2022 to find an adequate facility to buy for a church facility (hold comfortably 60-80 people).
• Pray for our outreaches this fall - 2 piano concerts held by Sam Rotmann on 23rd and 24th of September and a regional conference of 7 churches in our area on Oct 15th.
• Pray that the Lord would use these events to bring His name glory and that people would commit themselves humbly to become Christ's disciples and build His Church in Croatia.
Guatemala
Matt and Leslie
Missions Frontier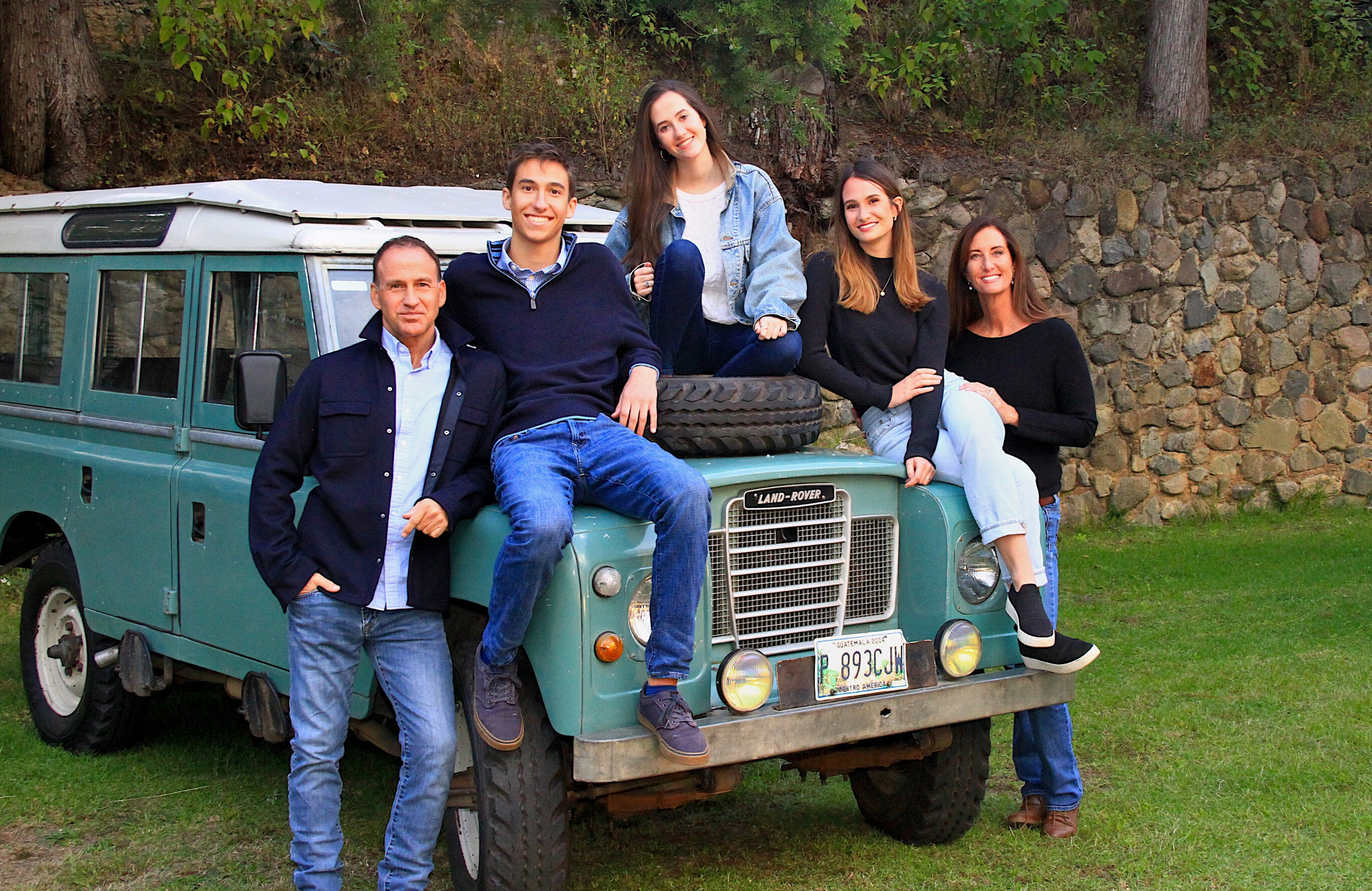 Learn More
In 2003, Leslie went to Guatemala with First Presbyterian of NPB to participate in the dedication of a Christian School being named in honor of her Grandfather, Dr. Duke (former pastor at FPNPB). Following the dedication, Leslie and her husband felt a call to missions and quit their jobs to move Guatemala with their three children; ages 2,3, and 7 at the time.
They currently operate a hotel and conference center in Chichicastenango, Guatemala which serves a ministry site for groups from the states who come to the area to participate in mission trips. While they participate in many projects and have worked in a variety of areas over the years, their focus is on building Christ centered relationships and discipleship. They have run medical clinics, construct houses for families associated with the local church body, and hold an annual English Camp for Children from the Guatemala City Dump. The camp serves as an incentive to stay in school and maintain their grades. From 2003-2013 (or so) we administered a Christian school that had been built and funded by First Presbyterian Church NPB. For 8 years or so, when there were more missionaries in the area, they organized and staffed a missionary community church in order to bring together the ministries in the area. The Capehart's ran a school and brought down teachers from the children of missionaries. Matt assisted in surgery at the Good Samaritan Hospital for 15 years. All the projects they have chosen are with the primary intent of forming and maintaining relationships with the local church body and supporting them where we are able.
Prayer requests include:
• These last two years have been difficult financially as we've had to cover ministry expenses, and pay overhead costs of our hotel property in Chichicastenango. In January, we were able to have our first US team since the pandemic began. They hosted a pastors conference at the hotel for pastors and their wives. It was a huge blessing for all involved.
• Please pray that we would be attentive to go where God leads us as a ministry.
• Please pray that God would continue to bless and financially sustain us. Please pray for those who don't yet know Christ and that God would be able to use us to lead them to Him.
• Please pray that God will continue to give us the energy to continue the race that's before us and the means to sustain us. Our children are all in the states, and while we see them as often as we can, it's tough on them and on us. We ask for prayer for each member of our family. We have chosen to remain in Guatemala not because it's easy, but out of obedience to what we feel God has called us to do.
• Please pray that God continues to give us wisdom and discernment as we seek to obey his will.
Hungary
The Johnson Family
YWAM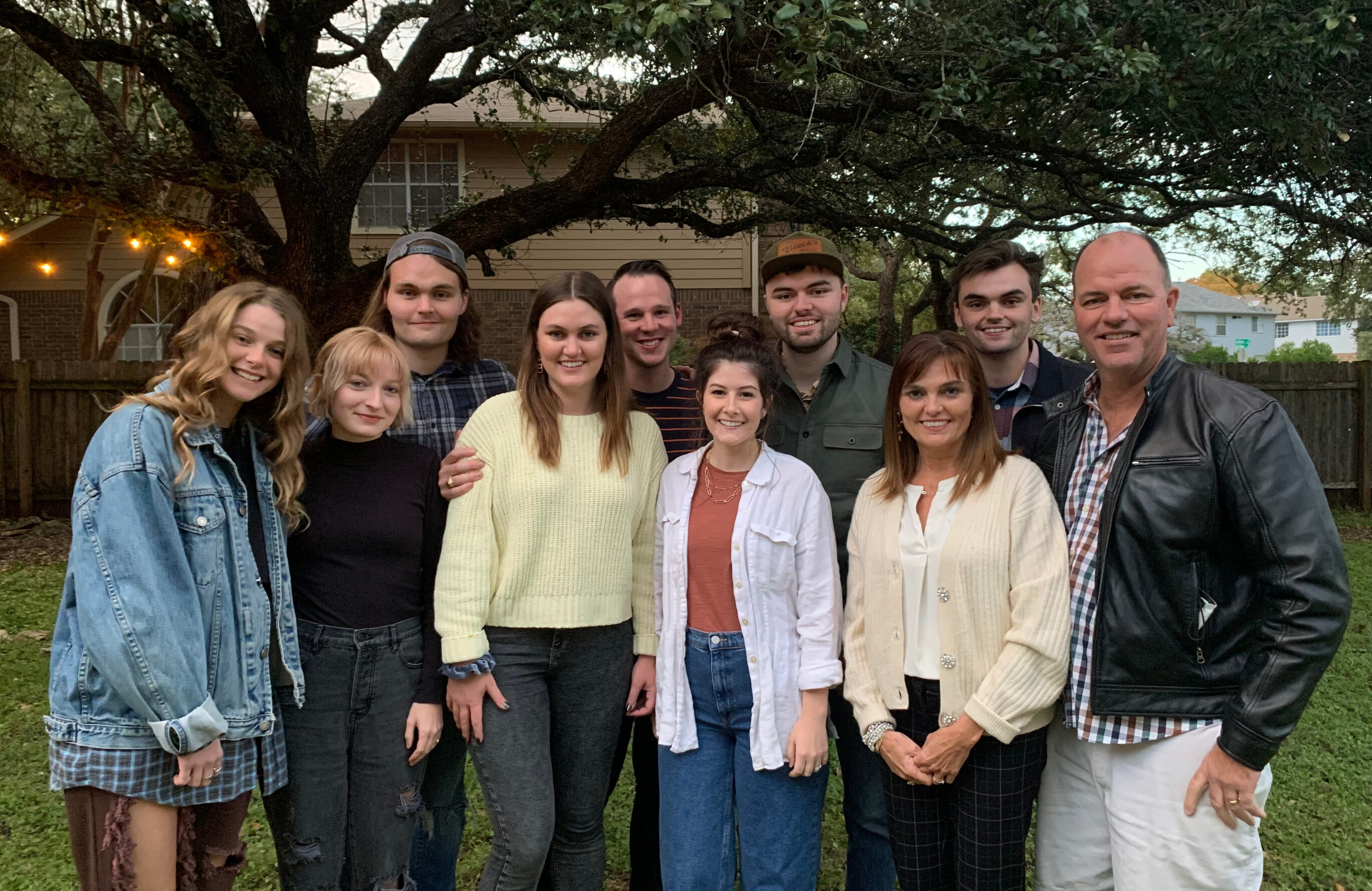 Learn More
"Our first outreach to Hungary was in 1991, two years after the fall of communism. We were following our dream and God's invitation into world missions. Our hearts were captured by the Hungarian youth who were disillusioned and searching for meaning and truth. In 1994 we moved to Budapest to help establish a ministry base for Youth With A Mission (YWAM) . Now after raising five children in Hungary we're entering a new phase, yet our vision is the same: to reach the lost with the good news of Jesus and disciple young believers. This is being accomplished through a wide spectrum of activities including running a coffee house, evangelistic street meetings, Bible studies, homeless ministry, music, arts, drama, and a 5-month Discipleship Training School. We currently have a full-time team of 16 from nine different nations. Steve serves as our team leader and is also part of a leadership team that covers the 16 nations of YWAM Central Europe." - Steve Johnson
Prayer requests include:
• It's a new season for our coffee house ministry as some members have left and others have joined. We feel a freshness to explore what God has in store for us, what changes we might make, and what new strategies we might use to further our ministry goals. We're in a transition period and would appreciate prayers for our team during this time.
• Our YWAM team recently returned from a staff retreat in the mountains. (see attached photo) It was a great time getting to know each other better and spending time together outside of our normal context. Please pray for our personal relationships and unity as a team to continue to grow.
Mexico
Antonio and Ruth Reyes
Verbo De Dios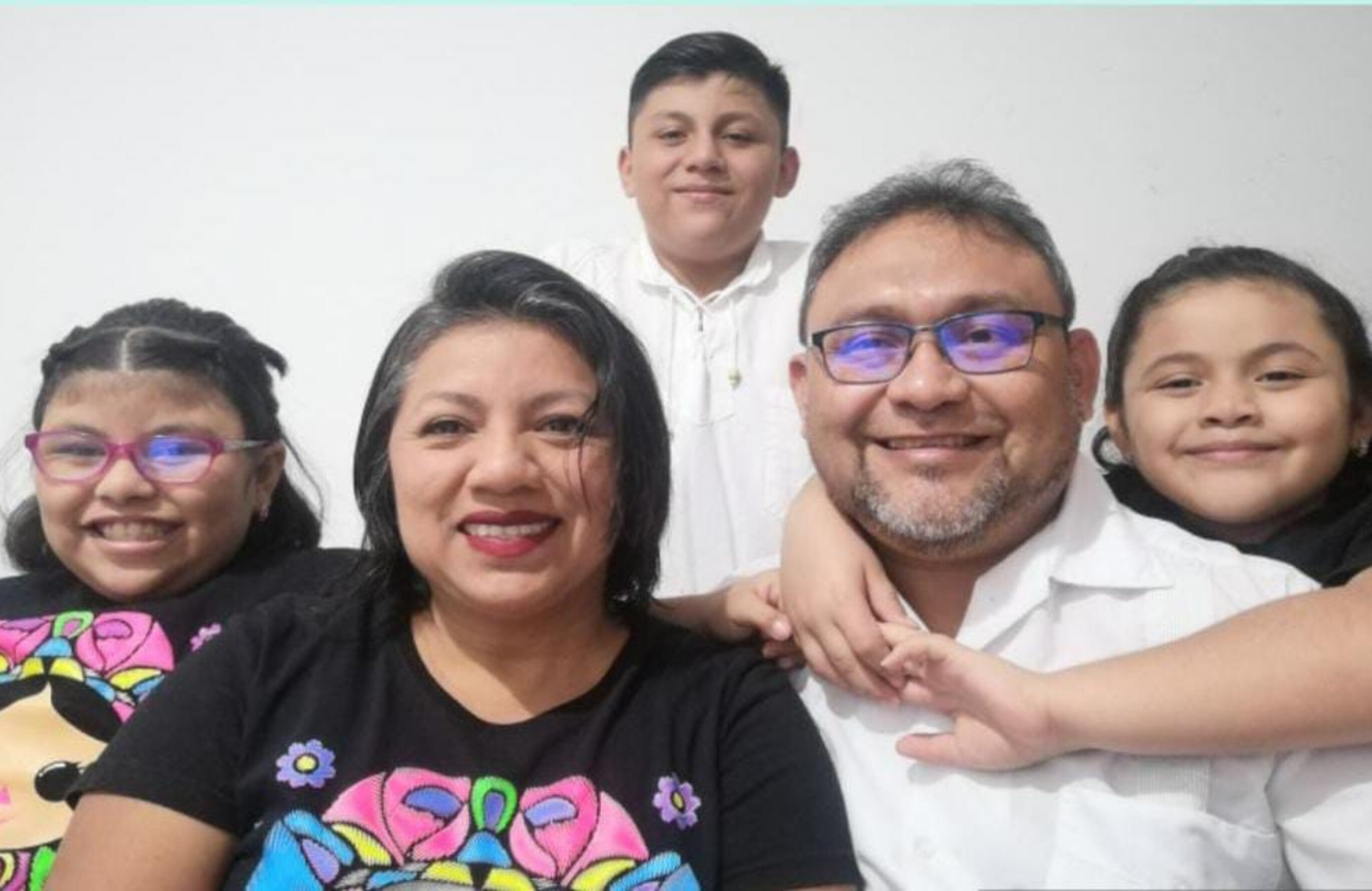 Learn More
Jose Antonio Reyes, a Presbyterian pastor, and his wife Ruth serve in Merida, Mexico with their three children, Jonathan, Dana, and Camila. Their church, Verbo de Dios, is planting four smaller churches in the area. Antonio is currently president (moderator) of the synod, which includes five presbyteries in Yucatan, two in Campeche, and one in Quintana Roo. Ruth worked for twelve years at the Bible bookstore in Merida, and when it had to close, she began a business selling the books, Bibles, and hymnals that Christians have no other way of accessing. The special prayer requests are for the four church plants. Seguidores de Cristo in Sitpach and Jesus La Roca Fiel in Merida were almost ready to become fully self-supporting churches when the pandemic hit. They have had some setbacks, but are doing well and should soon make the move. The churches in Dzitya and Noc Ac did not fare as well, losing members both through deaths and drift. Please pray for these four churches.
Cuba
Joel Dopico
Matanzas Presbytery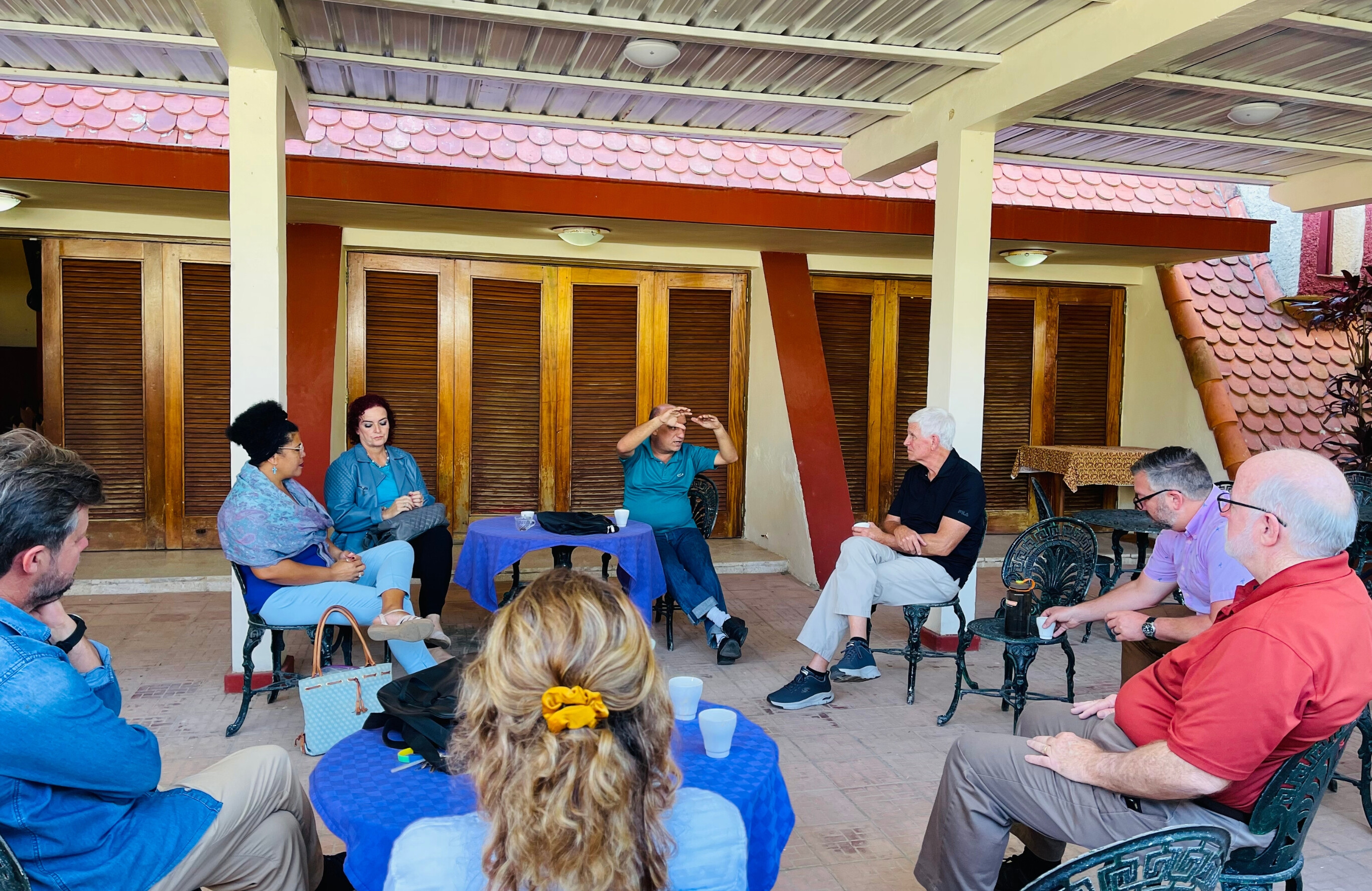 Learn More
Presbyterians have a long history in Cuba and First Pres is partnering with the churches in the Matanzas Presbytery. In addition to gathering for worship, the Presbyterian church is involved with caring for the needs of people in their communities by feeding the elderly, reaching out to neighbors, distributing food and medicine as available, and being a light that shines in darkness. Pastor Dopico is the pastor of the Varadero Reformed Presbyterian Church and serves as the moderator of the Matanzas Presbytery. Please pray for the pastors of the 12 churches that make up the Matanzas Presbytery.
Cuba
Josue Montejo
Gethsemani Church
Learn More
Gethsemani Church is in the rural town of San Jose de los Ramos, led by Pastor Josue, and is one of the churches within the Matanzas Presbytery in Cuba. First Pres has had a partnership with the Gethsemani Church for many years. It is one of the only churches in this town and ministers to children, the elderly, and all who are in need. Bible studies, weekly worship, providing clean water for the community, and feeding the elderly are all elements of their service. We support this church with visits to build relationships, prayer, and an annual financial commitment. Please pray for direction as they seek farm land to purchase to help the people with food and church sustainability.
---
Please join us in praying for our partners around the world. If you would like to give financially to our Global Missions fund, you can do so here: