Our desire is to see children grow in their love for Jesus as well as their understanding of the Bible...
by providing an environment that empowers parents as they disciple their children in their walk with Christ while providing children with opportunities for fellowship and service in our church and community.
KID'S CLUBS

Join us on Wednesday evenings at 6:30 pm for KID'S clubs that include Bible study, fellowship, music and crafts.
K'Motion / Kindergarten & 1st Grade
Kingdom Connection / 2nd & 3rd Grade
Club 45 / 4th & 5th Grade
Musical Theater - Wednesdays @ 6:00 pm in the Choir Room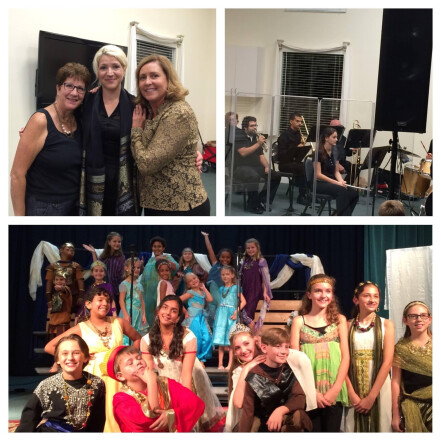 SUNDAYS
The Grove / Kindergarten - 5th Grade / 9:30-10:30am and 11:00 am - noon / Fellowship Hall
All children from K-5th grade will assemble in Fellowship Hall to have a time of worship and receive a Biblical
lesson. Children depart for small groups to discuss deeper the lesson of the week around 10 am. They remain in Fellowship Hall for the entire 11 am - noon hour..
The Orchard / Infant-PreK4 / 9:30-10:30am and 11:00 - noon / Admin. Building
Children can be dropped off in their respective classes located in the Administration Building.
Worship Services
Children are welcomed and encouraged to attend any of our services.
CHILDCARE
Childcare / Infant-PreK4 / Administration/Preschool Building
Provided during all worship services and many church events.

Mom's Morning Out
Moms can bring their children, ages 1 to 3 years to the CY Building, Room 102 from 9am - noon, Mondays through Thursdays, while they complete necessary errands or just take a much needed moment for themselves. The cost is $25 per child, $20 per sibling. Contact Katie Bennett at 561-758-6337 or .

Children's Library / CY Building - Room 104 / After Sunday School (10:00am)
Contains books, magazines, DVDs, and audio and video CDs for children ages infants to 5th grade as well as resources for parents and teachers. Regular Reading Challenges encourage children to come to the library and become involved. Children are invited to hang out on Sunday for fellowship and refreshments.
ANNUAL SPECIAL EVENTS
Vacation Bible School, Music Camp, Family Camping, Christmas Pageant, Easter Eggstravaganza, Milestone Classes and more.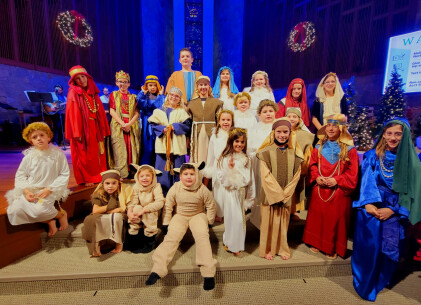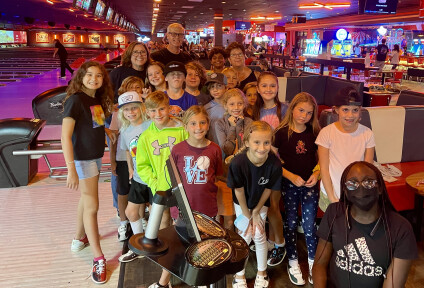 MORE INFORMATION
If you would like to get involved with Children's Ministry or would like more information on any of the information on this page, please email Cary Koepke, .