O little town of Bethlehem, how still we see thee lie


Above thy deep and dreamless sleep
The silent stars go by
Yet in thy dark streets shiners the everlasting light
The hopes and fears of all the years are met in thee tonight
-Philips Brooks, "O Little Town of Bethlehem"
In 1865, after leading a midnight Christmas service in Bethlehem, Philips Brooks wrote his now-famous Christmas carol "O Little Town of Bethlehem" about his experience. He distills in a line what Christians have claimed for millennia: that "the hopes and fears of all the years"- the deep longings of the human spirit for peace, justice, home, spiritual reality- all cohere in the person of Jesus.
So, whether you're a seasoned Christian or just beginning to explore faith for the first time, or the first time in a long time- join us at FPC! We'll be listening to the words of the prophet Isaiah to reflect on how all our deepest hopes and fears come together in the arrival of Jesus.
JOIN US ONLINE
If you're out of town, or unable to join us in person, you can listen to sermons from this series on our podcast here, and tune in to our worship services virtually here.
---
ADVENT & CHRISTMAS RESOURCES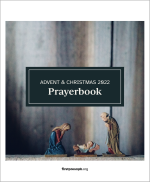 Advent & Christmas Prayerbook
Advent and Christmas are ripe seasons to begin or renew a life of Christian spiritual practices, so we put together this prayerbook featuring a daily rhythm of Scripture meditation and prayer to help you anticipate and celebrate the birth of Christ. You can pick up a physical copy of our prayerbook at FPC, or access your free copy online by clicking here.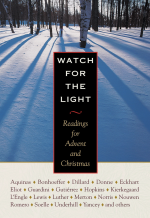 Watch for the Light: Readings for Advent & Christmas
This collection of daily reflections and readings through the Advent and Christmas seasons will introduce you to a diverse array of some of the Church's most stirring voices as they anticipate the birth of Christ.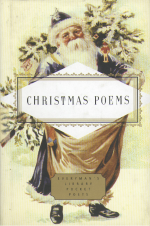 Christmas Poems
Poetry wakes us up, opens our eyes, puts us in contact with mystery; and this collection of Christmas poems, hymns, and carols from the Everyman Pocket Poets Library pictures vividly the beauty, irony, and mystery of the birth of Christ.