He who suspended the earth is suspended, he who fixed the heavens is fixed, he who fastened all things is fastened to the wood; the Master is outraged; God is murdered.
-Melito of Sardis
The cross is the most familiar symbol in the world: crosses decorate buildings, hang from necklaces, feature in oil paintings and sculpture, are tattooed into the collegiate flesh of spring-breakers. Ironically, in the ancient world, the cross was universally recognized, too- but no one saw a cross and thought or felt anything inspiring or uplifting. The cross, in the world in which Jesus of Nazareth lived, was an execution instrument, the most shameful and degrading kind of capital punishment.
And yet, the Christian movement spread the world claiming that the crucifixion of Jesus of Nazareth was good news ("gospel") for the whole world. This Lent season at FPC, we'll be listening to the final words of Jesus as he's crucified, to experience how the cross of Jesus is good news for our lives and for the whole world. So whether you're just beginning to explore Christian faith, or are a longtime follower of Jesus, plan on joining us as we listen well to Jesus' last words.
JOIN US ONLINE
If you're out of town, or unable to join us in person, you can listen to sermons from this series on our podcast here, and tune in to our worship services virtually here.
---
ADDITIONAL RESOURCES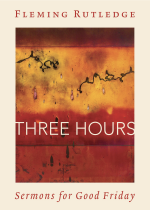 Three Hours- Fleming Rutledge
This brief book by Fleming Rutledge is adapted from a set of sermons preached on Good Friday on Jesus' last words- it's thoughtful, moving, reverent, and a great companion to explore the meaning of the death of Jesus for us.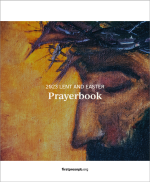 2023 Lent and Easter Prayerbook
Lent and Easter are ripe seasons to begin or renew a life of Christian spiritual practices, so we put together this prayerbook featuring a daily rhythm of Scripture meditation and prayer. You can pick up a physical copy of our prayerbook at FPC, or download it here.