To put the matter simply, what the soul is in the body, this is what Christians are in the world.
-from The Epistle to Diognetius
News outlets, sociologists, media outlets, and others who study human communities lament the polarization we live with in our cultural moment. In an unprecedented way, we sort ourselves into groups that look like us, think like us, vote like us. We isolate ourselves from, or look down on, those different from us. Even the most skeptical among us, in the time we find ourselves in, would say that a human community that can love across difference, offer dignity to those usually denied it, that focuses on serving instead of shouting, would be really good news.

This summer at FPC, we'll be listening to the "mutuality commands" in the New Testament: the "one another" commandments that shape the life of a Christian community. These texts show us how the Gospel creates the sort of unique, and desperately-needed kind of human community all of us long to be a part of. So, whether you're only beginning to explore Christian faith, or you're a seasoned follower of Jesus, join us this summer as we explore what it looks like to live lives contoured by the love of Christ!

Out of town last weekend? Miss a week? Click here to download past sermons from this series.
---
Recommended Resources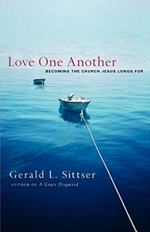 Love One Another: Becoming the Church Jesus Longs For- Gerald Sittser.
In this substantive, yet practical, book, the theologian Gerald Sittser explores a number of the "mutuality commands" in the New Testament as they picture what the relational life of a community of Jesus might look like. Our series was designed to pair with this book, so put it on your summer reading list or plan on discussing it in your book club over the summer months!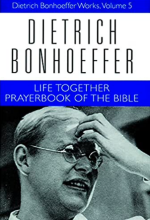 Life Together- Dietrich Bonhoeffer.
This book by German theologian Dietrich Bonhoeffer, written against the backdrop of the threat of the Nazis, explores the nature of life in the Christian community in compelling fashion